Welcome to Fullcircle Spiritual Healing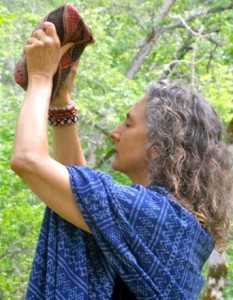 Within our core we are spiritual beings, and Spiritual Healing touches and serves us in ways other healing modalities cannot.  It unifies our souls and expands our hearts. We become more whole, awake and alive. One ceremony can shift an entire life.
Spiritual Healing attends to the soul. Are you suffering from a physical illness? Do you experience depression, fear or anxiety? Are reoccurring patterns of behavior holding you back? The landscape of the soul is a unique, individualized living library and holds the keys to our health and happiness.
If you'd like to participate in a Healing Ceremony but are unable to come in person, contact me about a Distant Healing. It can be for you or on behalf of a loved one. Everything is energy, and because energy exists outside of linear time, distance cannot interfere with healing.
I've been spending a lot of wonderful time in Peru. Read about past trips and the latest Spiritual Journey.
Participate in experiential workshops such as Shamanic Journeying, Soul Retrieval, A Day in Nature and The Birth Gateway. Learn methods of healing, awaken your soul and discover new ways of relating to the world.
Are you being called to participate in a vision quest? Healing Quest is an extraordinary week-long ceremony that serves the individual, as well as the collective, Human Soul. Our theme is Unity. Join us at this annual, life changing event.
Would you like to sponsor me to come to your area and offer Healing Ceremonies or teach a workshop? I love being "The Traveling Healer." Use the Contact page to arrange a visit to your town.