"A medicine man shouldn't be a saint. He should experience and feel all the ups and downs, the despair and joy, the magic and the reality, the courage and the fear, of his people. He should be able to sink as low as a bug, or soar as high as an eagle. Unless he can experience both, he is no good as a medicine man."  John Fire Lame Deer
I've always been an empirical learner.
Ever since I was young, a deep inner drive fueled my exploration of religion and spirituality. I worked in early childhood education and mental health facilities with no formal training. After the home birth of my son in 1980, I became a midwife through the apprenticeship model.
My education as a spiritual healer has been no different.
As a midwife, I developed and taught childbirth related classes and workshops for pregnant families and birth professionals. Some of these were: Childbirth Education Classes, Labor Coach Training, Childbirth Educator Training, and Midwife as Healer.
During the midwifery days in 1992, I was invited to attend a Native American healing ceremony. To my surprise, the next morning I received a visitation from a family of spirits. These wise, loving Beings became my first healers and teachers from the unseen realms.
I sought teachers in this reality as well, and learned fundamentals of shamanism, soul retrieval, and hands-on healing from Michael Harner, Sandra Ingerman and Barbara Brennan .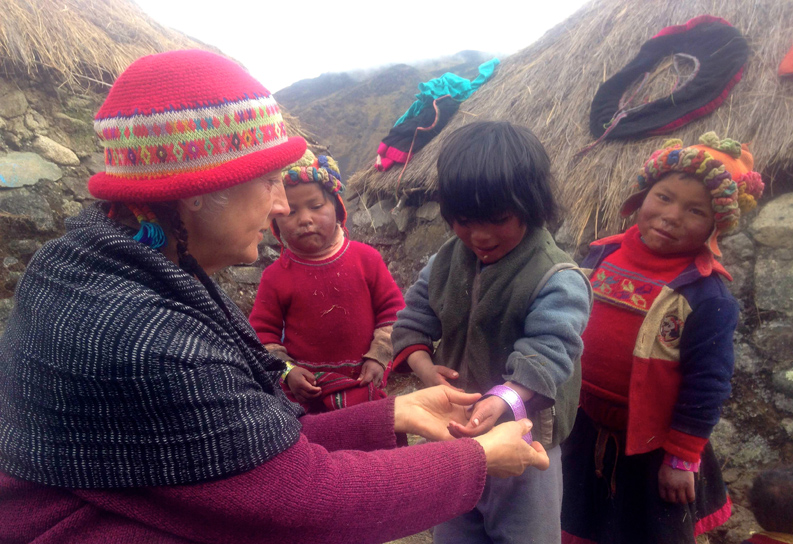 In 1996 I journeyed to Peru and participated in an initiation called "The Hatun Karpay" led by Andean Priest and Mystic, Juan Nunez del Prado. This opened a new phase of my life and path, one that continues to this day.
My shamanic initiation in early 1997 uprooted me to my core. Generous support from friends, family, and spiritual helpers allowed me to integrate, ground, and solidly land upon the Path of Faith and Trust. In a new life, I completed my midwifery practice and devoted myself to spiritual healing.
Healing Quest was born through me in August 2000. As intercessor of this week-long, ever evolving ceremony, I offered all my knowledge and skills to the many participants. The cycle of Quest lasted sixteen years.
I enjoy traveling nationally and internationally for my work. Peru, Bolivia, India, and Nepal gifted me with greater awakening. I took a journey of a lifetime to Mt Kailash, Tibet for  planetary healing, and in Hungary, land of my ancestral roots, I facilitated workshops and healing ceremonies for individuals and communities.
Spiritual travel is one of my favorite things to do. I co-led journeys to Teotihuacan, Mexico for five years have been bringing groups to Peru since 2013.
I walk a path of Faith and Trust and share my medicine through my open heart.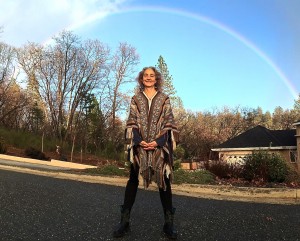 "I have known Annie since 1983, and she has been my teacher, healer, and friend. When we were midwives together, I watched her work with energy in a way that was profound for laboring women; it was clear she had a gift. Annie has facilitated the biggest and most important realizations in my life. She has an incredible ability to hold a space and go into the deeper waters of soul work. I have personally experienced her unique ways of helping one come to truth and peace, and she has helped me free myself from some of the chains of childhood wounds. When I've been in terrible pain, Annie has laid her hands on me, and the pain went away. She always inspires me to believe in boundless, compassionate love and know my own true nature and strength. Most importantly, Annie nurtures me to honor my soul and the unity of spirit that sustains life." Janice, FNP, CNM